Cribs and changing tables have a temporary life span in most households. Luckily they can be repurposed in so many ways. Don't throw them out! Here's our top 15 repurposed crib and changing table ideas.
1. Repurposed Crib – Desk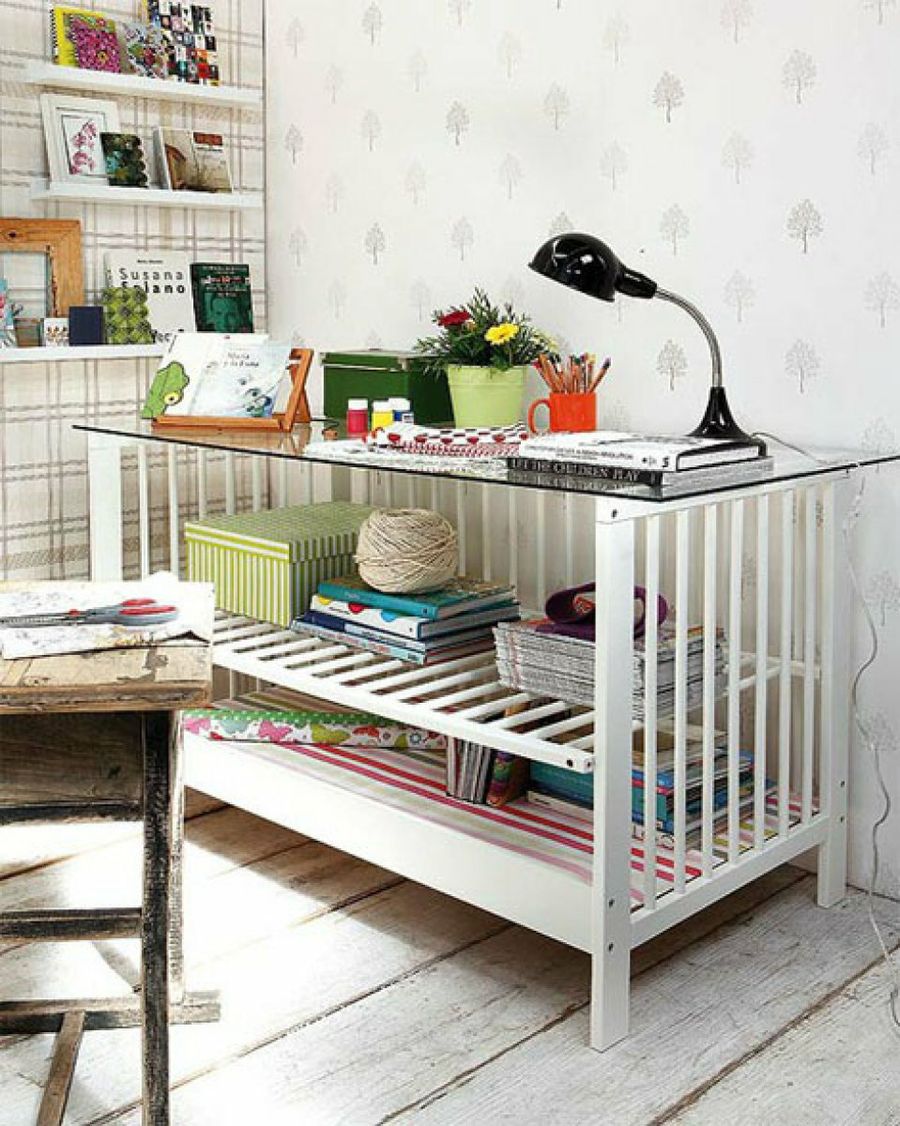 We always feel like we're 'going back to school' in the fall. But even if you aren't, this repurposed crib, turned desk is a great idea for the the home office. We love how much storage it has!
Source: Editorial by Tori Spelling
2. Upcycled Crib – Organization Rack
This sewing organization is so on point.
Source: Made by Marzipan
3. Repurposed Crib – Shoe Rack
Crib rails are so versatile. A repurposed crib rail is also perfect for storing heels!
Source: Made by Marzipan
4. Repurposed Changing Table – Console Table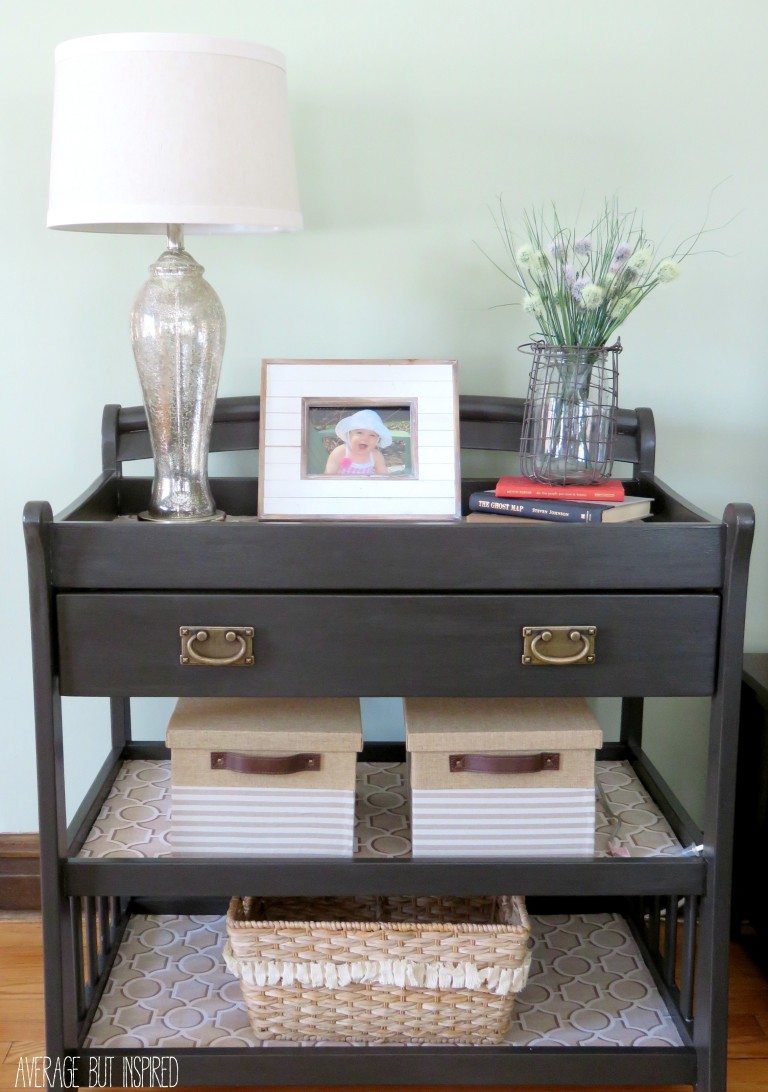 This console table is an outstanding reuse of a changing table! A fresh lick of paint and some new handles were all it took.
Source: Average Inspired
5. Upcycled Crib – Bar Cart
How great is this bar cart? Now that the kids are done with the changing table, put it to use for the adults! This repurpose idea doesn't take much. Add an extra coat of paint, some hardware and a storage rack for wine.
Source: Home Talk
6. Repurposed Crib – Reading Nook
A crib can easily be repurposed into a day bed. Add some pillows to make a cozy reading nook!
Source: Machteld Embroidery
7. Upcycled Crib – Kids Desk
How great is this mini desk for the kids? Simply remove one side of the crib to open it up. Top it with chalkboard paint so your kids can draw on the table!
Source: Home Talk
8. Repurposed Crib – Bike Rack
The space in between crib slats is the perfect size for a bike wheel! You can easily repurpose a crib rail to keep bikes and scooters organized. Just attach a few pieces of wood to keep the bike rack upright. 
Source: Here Comes The Sun
9. Repurposed Changing Table – Landing Pad
We love this idea of using a changing table as a hallway 'landing pad'. Just add baskets!
Source: Jane Coslick
10. Upcycled Crib – Sandwich Board
Don't you think the headboard and footboard of a crib look an awful lot like a sandwich board sign? It's amazing what a fresh coat of paint can do! This sandwich board would be perfect for a shop, restaurant or the kids' lemonade stand.
Source: The Red Kitchen
11. Repurposed Crib – Potting Station
How great is this repurposed changing table? Perfect for creating a potting station in your garden.
Source: Pinterest
12. Upcycled Crib – Swinging Bench
With a few alterations you can repurpose a crib into a beautiful swinging seat. Perfect for cozy evenings on the porch!
Source: Remodelaholic
13. Repurposed Changing Table Bar Cart
Wow, this changing table looks incredible as an outdoor bar cart.
Source: Shine Your Light
14. Repurposed Crib – Porch Bench
This repurposed crib turned porch bench is absolutely majestic! A beautiful reuse of an old crib.
Source: Painted Therapy
15. Repurposed Crib Turned Play Station
A changing table can be completely transformed into a super cool play kitchen! This is some next level upcycling right here.
Source: Bonne Nouvelle
Which of these repurposed crib and changing table ideas do you like the most?