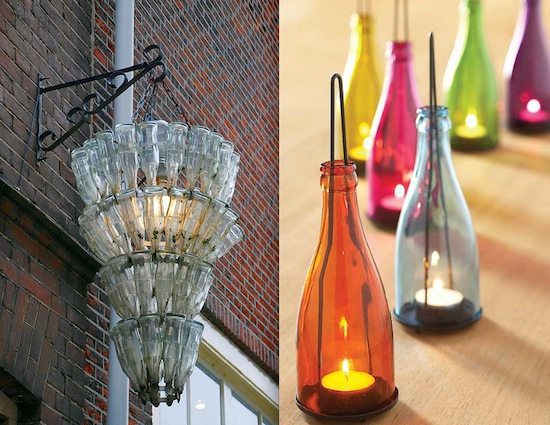 Glass bottles can be upcycled into so many things. We think glass bottle lighting is especially beautiful. Here we look at 2 glass bottle upcycle ideas: chandeliers and garden lanterns.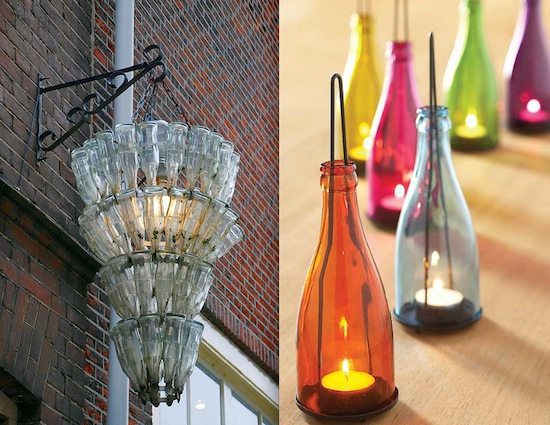 This glass bottle chandelier makes a real statement. While perhaps not a weekend upcycle project it would definitely be worth the effort. This amazing upcycled chandelier would look at home as the centre piece in a bar or funky home.
Source: miek37 on Flickr
Glass bottle garden lanterns will add a bit of magic to your garden. These lanterns add a special touch to a backyard gathering and could be hung from trees or used to line a path. This upcycle makes for a great project and could be accomplished with a glass cutter such as the Kinkajou.
Source: Isabella Catalogue