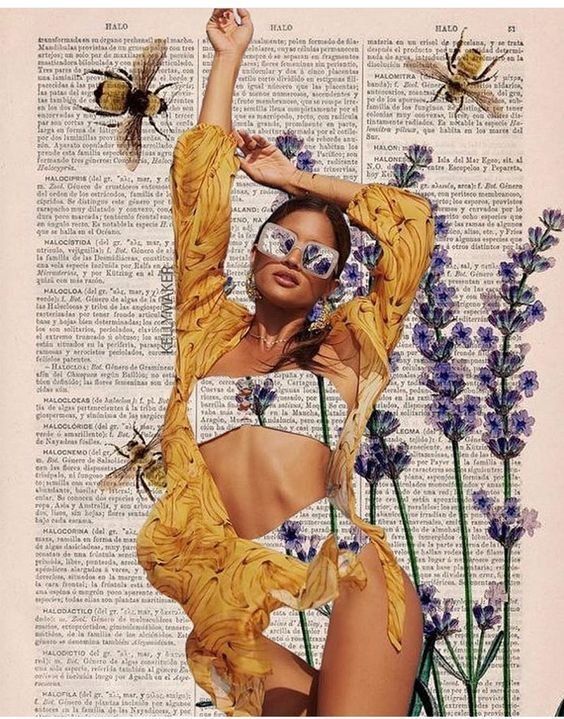 Explore your creativity and learn how to make upcycled art! Creating art from upcycled materials means less waste, and it sends an impactful message to those who view the art. It's a great way to reuse waste and make something beautiful.
With upcycled art, you take something that would otherwise be wasted and give it a new purpose. Some might call it recycled art. It's basically when you take things like bottle caps or circuit boards and clean them up to use them as materials for a painting or a sculpture. Here are four unique ways to make art that's both eye-catching and environmentally friendly. 
Collages
Collages are probably one of the most classic forms of upcycled art. With collage, you cut and glue images and words from old magazines/newspapers to create a layered image. This is a really great place to start with upcycled art! The best part of collages is that they aren't restricted to paper only. You can use old clothes, plastic or even glass! You can play around with different textures to achieve a certain look. For example, if you wanted to create a body of water, you can use shiny paper or plastics to give the effect of the water reflecting light. 
Source: Kelly Maker
Bottle Cap Upcycled Art
A lot of people love to collect bottle caps. Why not take it a step further by turning your bottle caps into art?! To create bottle cap art, start with an image of what you'd like to create. Then figure out what color bottle caps need to be where in order to create the design. Then glue the bottle caps down.
A lot of everyday materials that people throw away have the potential to be upcycled into something beautiful.
Source: Mike Valle, see more here.
Upcycled Materials as Canvases
Another great way to create upcycled art is to use discarded materials as your canvas. One of our favorite upcycled artists is Nick Gentry. In his artwork, he specializes in using obsolete tech materials like floppy disks and film negatives. We love the idea of using upcycled materials as a canvas to paint onto!
Source: Nick Gentry, see more here.
Cardboard Art
Cardboard is amazing for upcycled art! It's readily available; so find a few pieces of cardboard lying around your house and start upcycling! Make sculptures out of cardboard by cutting them into small pieces. Then layer them on top of one another using strong glue. Even though cardboard is on the harder side, you can mold it in whatever shape you like. These amazing sculptures made from cardboard are so inspiring!
Source: Laurence Vallières, see more here.
If you want to try a fun cardboard art project with your kids, we love this DIY lightbox idea! First, find an old box and trace your desired window shape on it. Secondly, cut the cardboard out accordingly. Third, tape a piece of tissue or parchment paper to the inside and add an LED light strand to the inside of the box. Finally, hang it on a rope for the sweetest upcycled lightbox!
Source: My 1st Masjid
Bonus: Create a Photo Wall
Another great way to add art to your space is by creating a wall mural with designer wallpaper! We love how sumptuous and gorgeous this looks!
 Source: Photowall
Which of these upcycled art styles is your favorite?