This cassette tape art is inspirational! It is the upcycled work of Atlanta based artist Erika Iris Simmons. Erika goes by the artist name iri5 and makes incredible upcycled art. Her materials of choice are cassette and film tape, music pages, playing cards and pretty much whatever else she can find.
iri5 is a self-taught artist. She holds a Russian degree from Washington University. Following an inspiring post-college trip to London she began experimenting with art. To begin with she would work with whatever materials she could find at thrift stores.
I knew that being an artist is not what you have, it's how you use it, and so I just went from there.
Her cassette tape art started with a bit of inspiration from Jimi Hendrix. In 2008 iri5 was waiting tables at a Jimi Hendrix themed bar. She unrolled a cassette tape ribbon and it immediately reminded her of Jimi Hendrix's hair. That lead to her first cassette tape portrait was of Hendrix, still one of her favourites.
Since then iri5 has expanded her upcycled art to include many famous faces. She created a series titled "Ghost In The Machine." In this series she upcycled unspooled reels of cassette, video and recording tape. Each legendary artist was created out of the medium that made them famous.
iri5's career has really taken off. In 2010 she collaborated on the music video for Bruno Mars' "Just The Way You Are."
In 2012 Iri5 was hired by Showtime to create a massive portrait of Dexter and Debra for the Dexter Comic Con party. She used Dexter's favourite serial killer tools as materials. Spot the knives, garbage bags and blood slides.
In 2013 Erika Iris Simmons was honoured as the official artist for the 55th Annual GRAMMY Awards, creating the GRAMMY Awards program book, telecast tickets and promotional poster.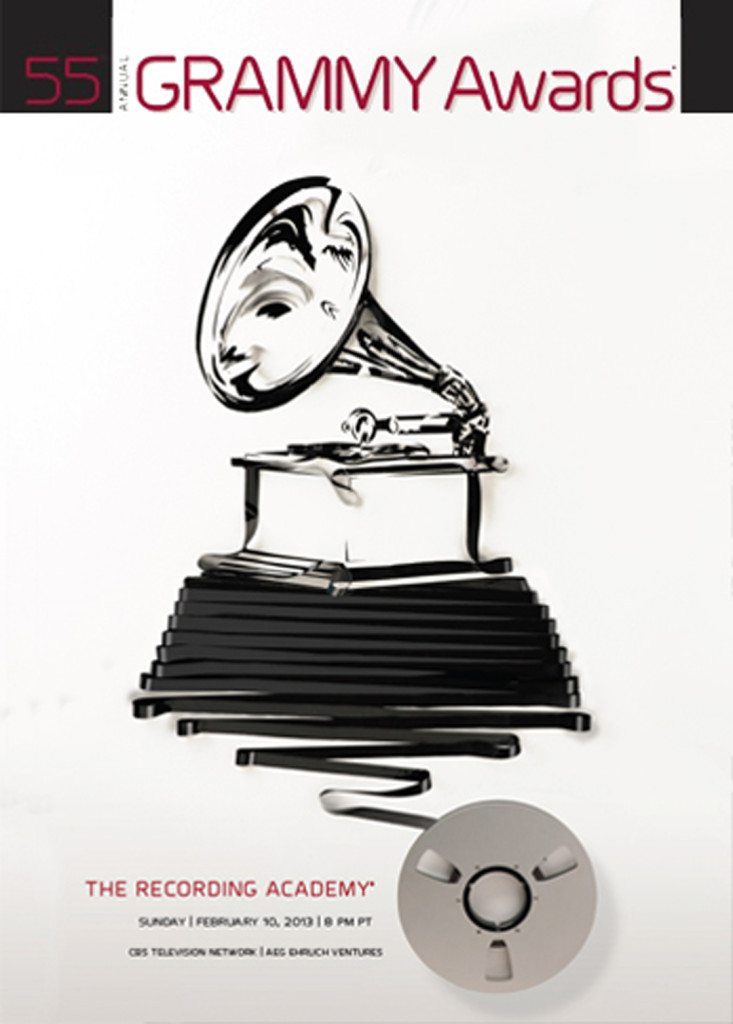 We absolutely love the creative use of cassette ribbon and other materials in iri5's art.
It feels great to work with strange, older materials. Things that have a mind of their own. Most everything I use has been thrown away or donated at some point. Past its prime, like some of the finest things in the world.
Now where's that box of cassette tapes we've been saving?
Source: iri5
Thank you for the tip The Squirrelz!