Summer is here and it's time to enjoy your garden and patio! Want to kick up your outdoor space? Add some upcycles! There are so many awesome, upcycled garden ideas. Gardening is a great way to repurpose items and turn them into fantastic container gardens. Read on for our top 10 upcycled garden ideas.
1. Chair Planter
This chair planter is the perfect way to repurpose a chair with a broken seat! Cover the open chair seat with chicken wire. Bend the wire in a basket-like shape and secure it to the seat with wire or cable ties. Line the basket with sheet moss and then inlay some landscaping fabric or newspaper. Fill the basket with soil and plant your garden.
Source: Notey
2. Farmhouse-Style Containers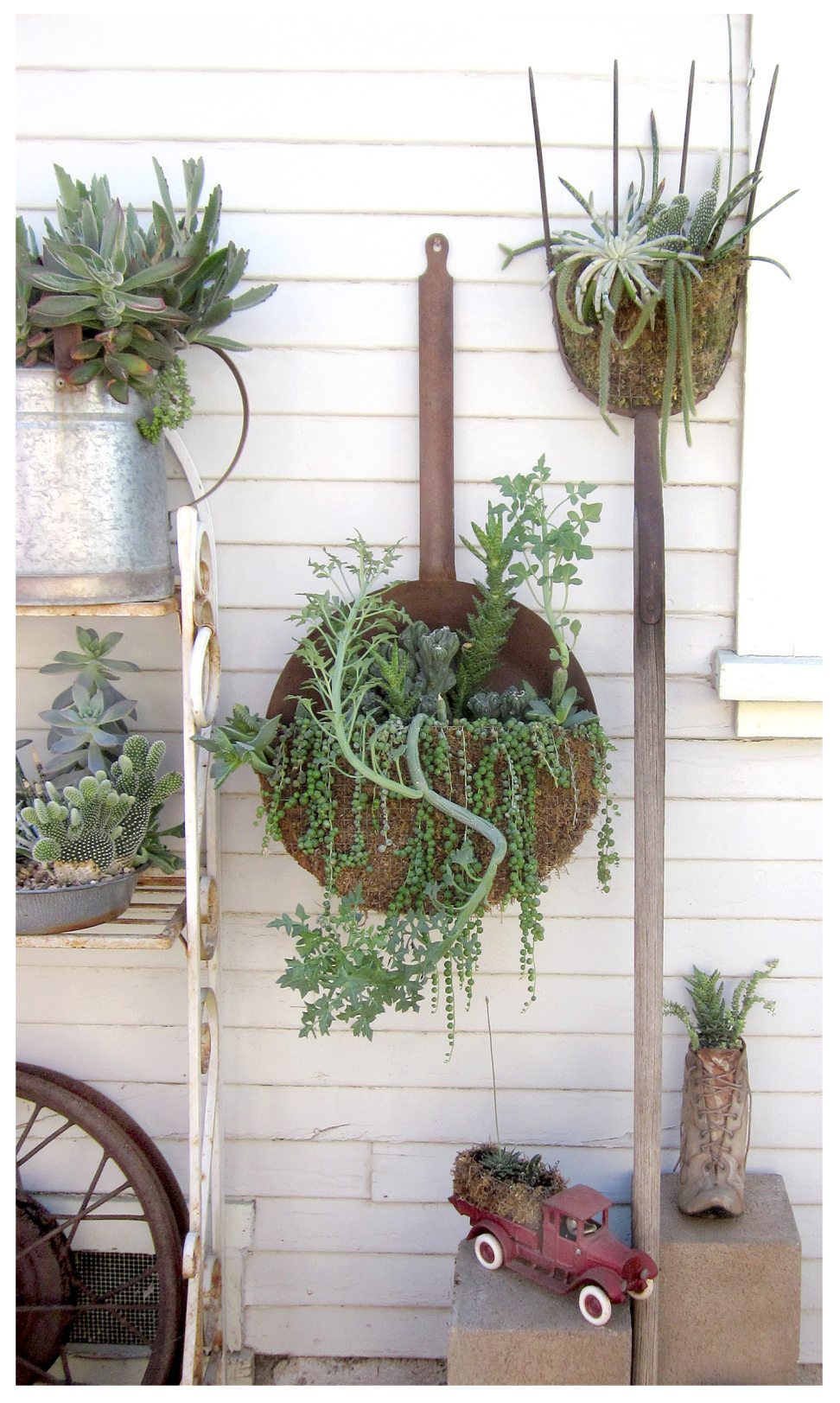 When it comes to upcycled garden ideas the sky is the limit! Almost any rusty item can be given a second life as a creative container. This look is perfect for farmhouse-style decor.
Source: Rancho Reubidoux
3. Pallet Planter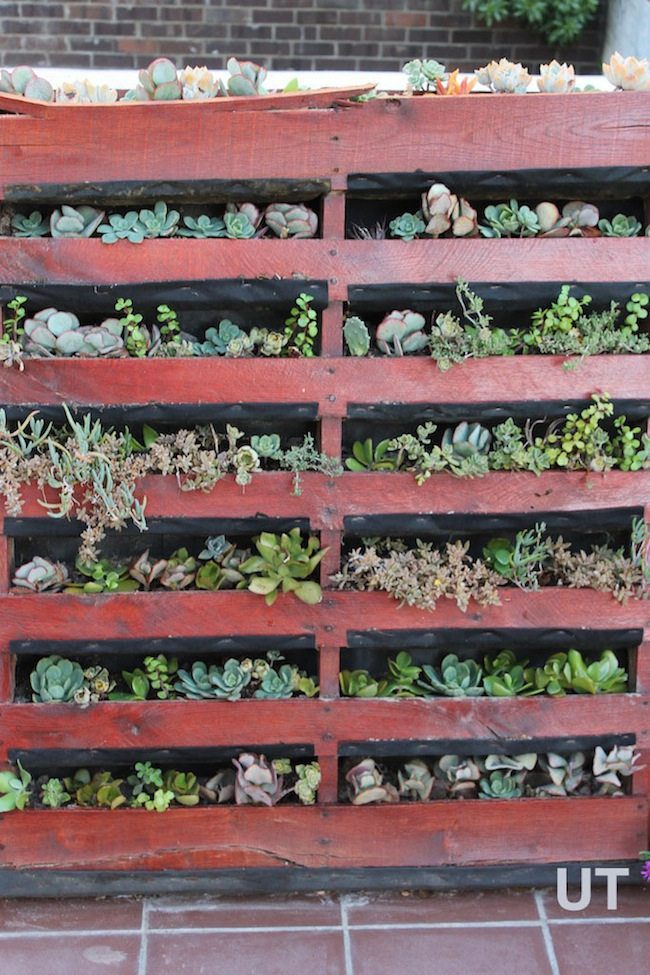 The pallet planter is a classic. This was one of the first tutorials we created at Upcycle That. This is a great upcycle if you're looking for a feature piece for your patio or smaller space. See the full tutorial here.
4. Wheelbarrow Planter
Rusty wheelbarrows make the most charming upcycled garden planters. It's almost as if they were made to be filled with flowers! This is such a gorgeous look.
Source: Ski Country Antiques
5. Strawberry Pallet Planter
Upcycled garden ideas aren't just for flowers. Make a freestanding strawberry planter from a pallet. This design gives your strawberries the space they need to spread out and grow. See how to make it here.
6. Birdcage Planter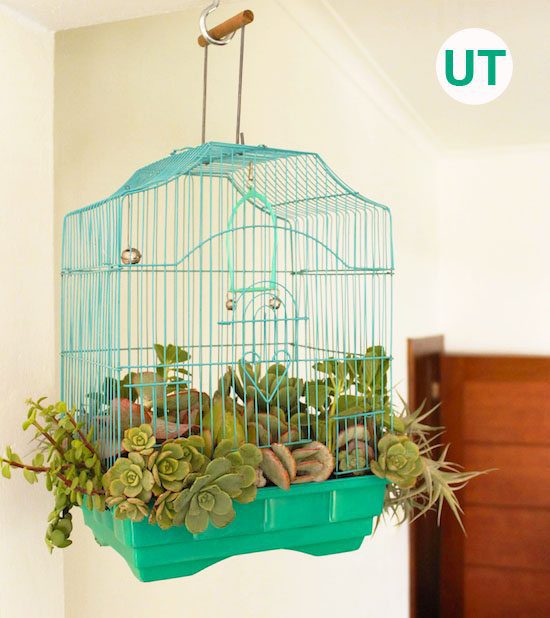 There are upcycled garden ideas for vertical planters, raised bed planters and also hanging planters like this upcycled birdcage. We often see birdcages at garage sales. Grab one and make a gorgeous hanging planter. Here's our tutorial.
7. Metal Washing Tub Planters
Vintage metal washing tubs looks gorgeous as upcycled planters. They really capture the farmhouse decor aesthetic. Be sure to drill a few holes in the bottom to give your plants proper drainage.
Source: On Sutton Place
8. Chandelier Planter
The best upcycled garden ideas are often the most eclectic and original. This chandelier planter is certainly unexpected! It's like a Mad Hatter's tea party in your garden. We love it.
Source: While They Snooze
9. Bicycle Basket Planter
If you like the wheelbarrow planter, you'll probably love the bicycle basket planter. It's just so whimsical! If you're got a vintage bike that's collecting rust, dust it off and add some flowers to the basket. Lean it against a picket fence for maximum appeal.
Source: Aiken House & Garden
10. Wine Crate Garden
A wine crate garden is a great container garden idea. This is a perfect way to grow your own vegetables if you don't have a dedicated garden space. Be sure to drill holes at the bottom of the crates for drainage.
Source: LLH Designs
**COMPETITION ALERT**
Wilko is hosting an Amateur Gardener of the Year competition. We're going to be judging the best upcycled garden category. There's £250 in Wilko vouchers up for grabs. To enter: email a photo of your upcycled garden to [email protected]
See the full competition info here.
Which of these upcycled garden ideas is your favourite?