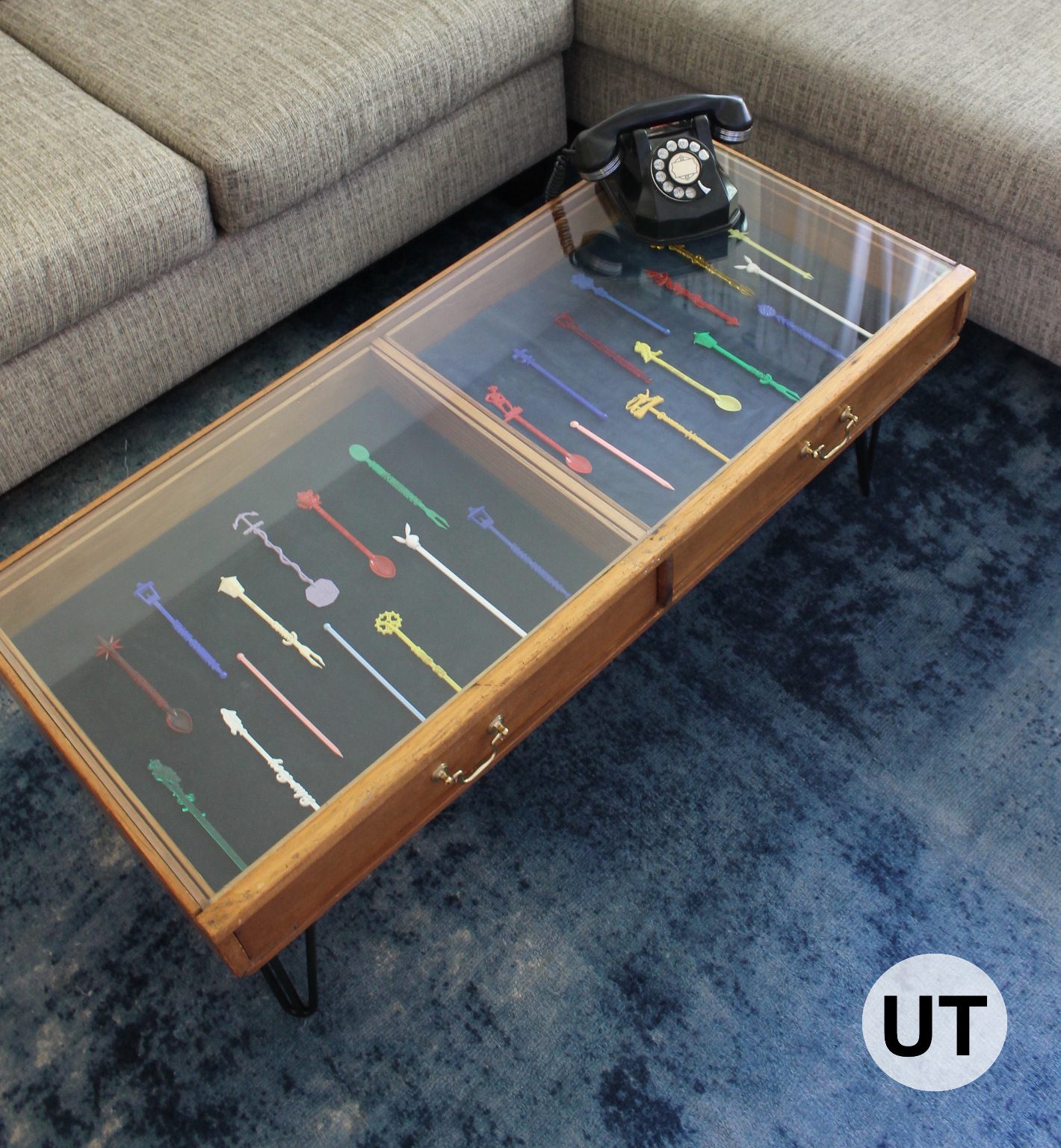 This upcycled coffee table is awesome. We made it from an old drawer! It's the perfect coffee table for showcasing a collection. We love that it can display treasured items in a way that's both functional and beautiful. This upcycled coffee table is a really great project for beginners. If you're looking for an awesome and easy furniture project, this coffee table is it!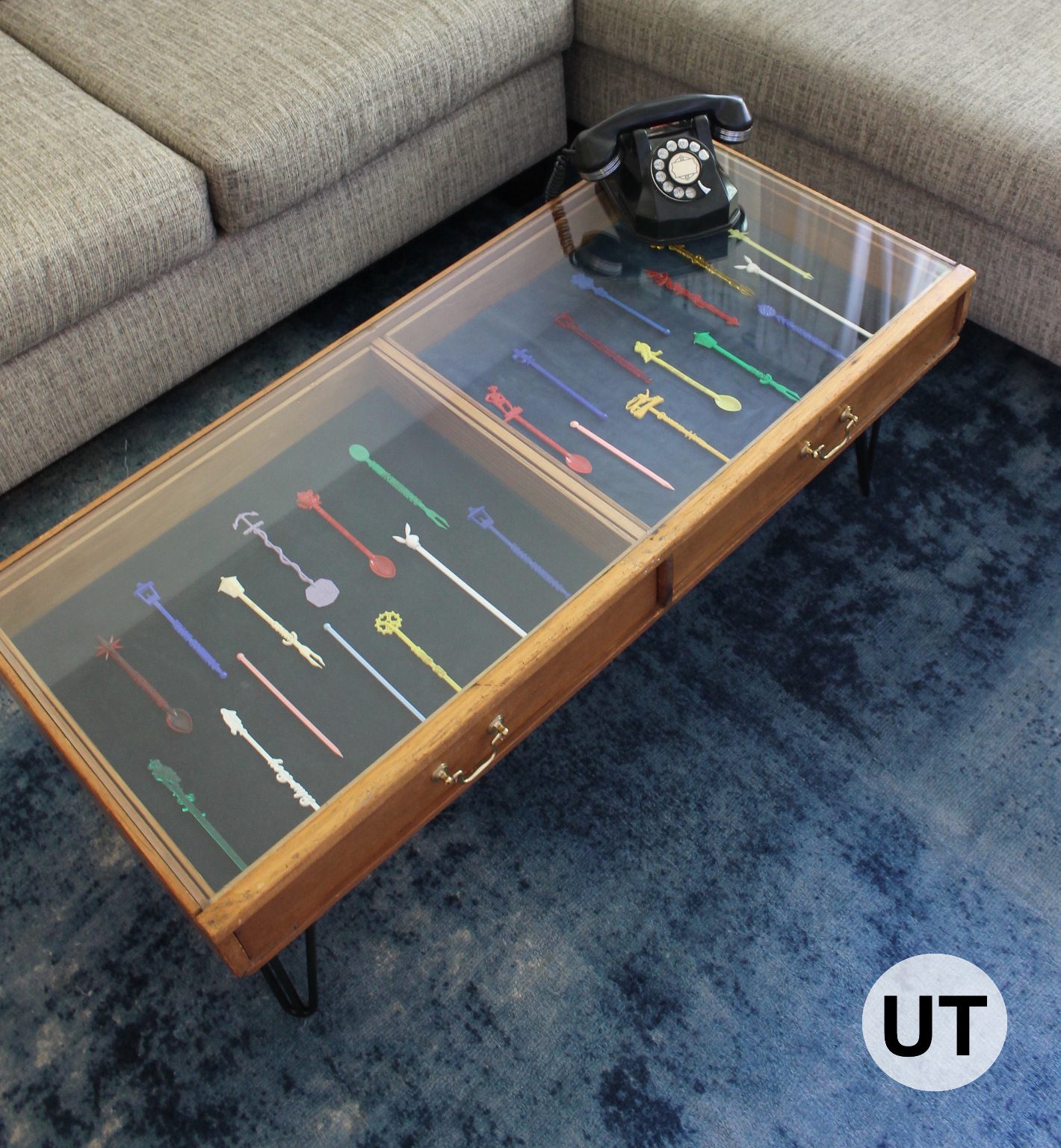 We made this upcycled furniture piece as a tutorial for the Gumtree Upcycling Hub. This project is really easy to make. Want to make your own upcycled coffee table? Head on over HERE to the Gumtree Upcycling Hub to check out the full tutorial.
This upcycle started when we came across this old drawer at our local thrift shop. Right away we knew it would make an awesome upcycled coffee table! The drawers are lined with gorgeous blue velvet and beckoned to display a treasured collection. In these photos we are showcasing a fun vintage stir stick collection. We love the contrast of the bright colours against the blue velvet. You could really display anything though. We think this upcycled coffee table would be the perfect place to highlight a collection of vintage toy cars, tins, or other special memorabilia.
Here's a peek at how the drawer looked when we found it. We think it was once part of a large chest of drawers. It's really great that even one drawer has the potential to become an entirely new piece of upcycled furniture!
Do you have a collection that you'd like to showcase? If so, this is the perfect coffee table for you! Let us know if you create this upcycled coffee table. We'd love to see your version with your beautiful collection on display.
Head on over to the Gumtree Upcycling Hub to make this upcycled coffee table!