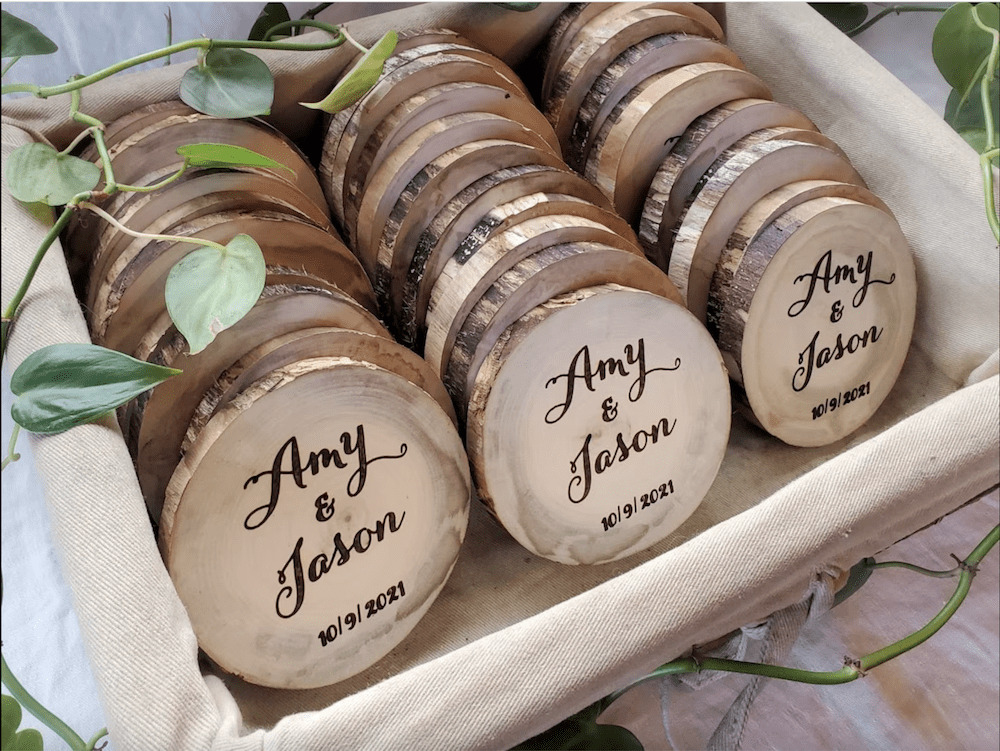 Try these home decor craft projects to freshen up your home! If you want to give your living space a more personal touch, perhaps it's time to break out of the mold and try DIY home decor. DIY-ing craft projects for the home is not just a cost-effective way to decorate your space and make it your own. It's also a fun tactile activity that you can do on a weekend, either on your own or with friends or family.
If it's your first time going the DIY route for your home decor, no worries Here are 5 DIY home decor craft projects that you can easily do, with or without DIY or crafting experience.
1.   Personalized Coasters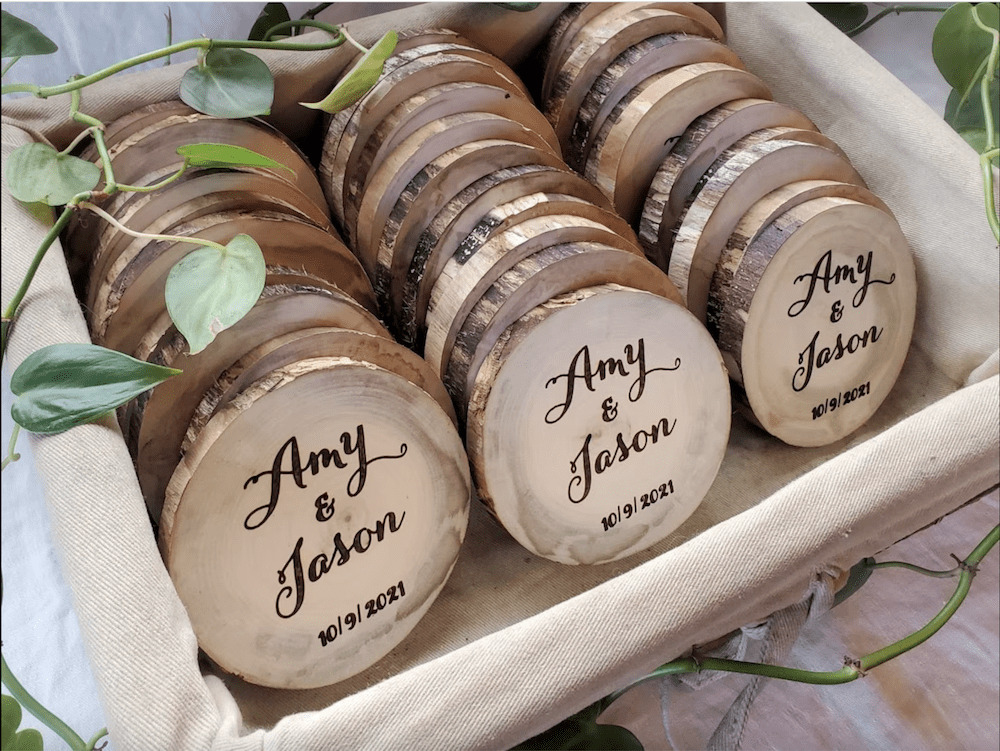 Source: Etsy
Yes, coasters are practical items and decor! We love the idea of upcycling cut tree branches into coasters. You can design your own daily coasters with your family members' names on each. If you're hosting a holiday party, you can also personalize coasters for that very event, and they can also be your guests' take-home party favor.
Nothing says personalized better than having your own name on your coaster. You can find cool free fonts from Creative Fabrica's freebie section to print on your personalized coasters.
2. Upcycled Macrame Home Decor Craft Projects
Source: Vicky Myers
The 70s bohemian aesthetic had made a comeback, with many home decor trends leaning towards the organic and natural look. Nothing says the 70s like Macrame.
What makes it beginner-friendly is that you only need very few supplies to get started: rope, a pair of scissors, and a measuring tape. For the rope, you have a bunch of options: cotton, hemp, jute, and linen are the most common ones. We love the idea of upcycling old shirts to use as macrame yarn! Depending on the project, you may need other materials like a wooden dowel rod or ring.
There are now many tutorials available online that you can easily follow. You can either do a wall art type of decor or a plant hanger, for starters.
3. Quilted Blanket
Source: Photo by Jen Theodore on Unsplash
Here's another practical item that will look great in your living space. Quilt-making is one of the original upcycled arts. The real traditional way uses scrap fabric for the squares.
Because of its growing resurgence, you'll find many DIY tutorials on creating your own quilted blanket. A quilted blanket adds a very cozy rustic feel that's quite trendy right now. If you want to make more quilted projects, try this quilted denim jacket.
4. Map Art
Source: HGTV
Framed city maps are cool and modern statement art pieces that are very easy to DIY. Upcycle a map from a city you've visited and frame it into a gallery grid wall.
Also, there are many websites where you can customize your own city map. You can either create maps of places on your bucket list, but if you really want to personalize it, why not print a map of your own neighborhood?
5. Custom Doormat
Source: Creative Fabrica
Having custom doormats is always fun. Not only is it a practical item to personalize your home, but it can also be a great statement piece in itself.
Think of your custom doormat as a way to introduce yourself and your house members to your visitors. Do you want to give off a homey cozy vibe? Or do you want to show off your wit or humor?
Customize a plain coconut fiber doormat and stencil your design onto the mat with some outdoor paint. You can create your own stencil by printing your design on sticker paper and die-cutting with your Cricut or cutting machine to get the desired design. Printing your stencil on sticker paper is very convenient because you don't need to worry about your design moving out of place.
Which of these home decor craft projects is your favorite?